June 18, 2019
(testing a new post)
Speaking of broken systems: I went to the pharmacy to pick up a tube of Voltaren, a painkiller for arthritis and other conditions delivered in gel form in a tube the size of a standard tube of toothpaste. Initially I was told my health insurance would not pay for the prescription. I told the pharmacist I would be happy to pay for it out of pocket as I had used it in the past and I know it is effective for managing my arthritis. (This past week, the pain in my hand became so unbearable that I honestly thought I had a fracture and went to have x-rays. Even the doctor wasn't sure.)
The pharmacist insisted I did not want to pay a retail price, and suggested I pay $36 for a "prescription buyers club" membership to earn a discount. After purchase, I received the following in an emailed receipt: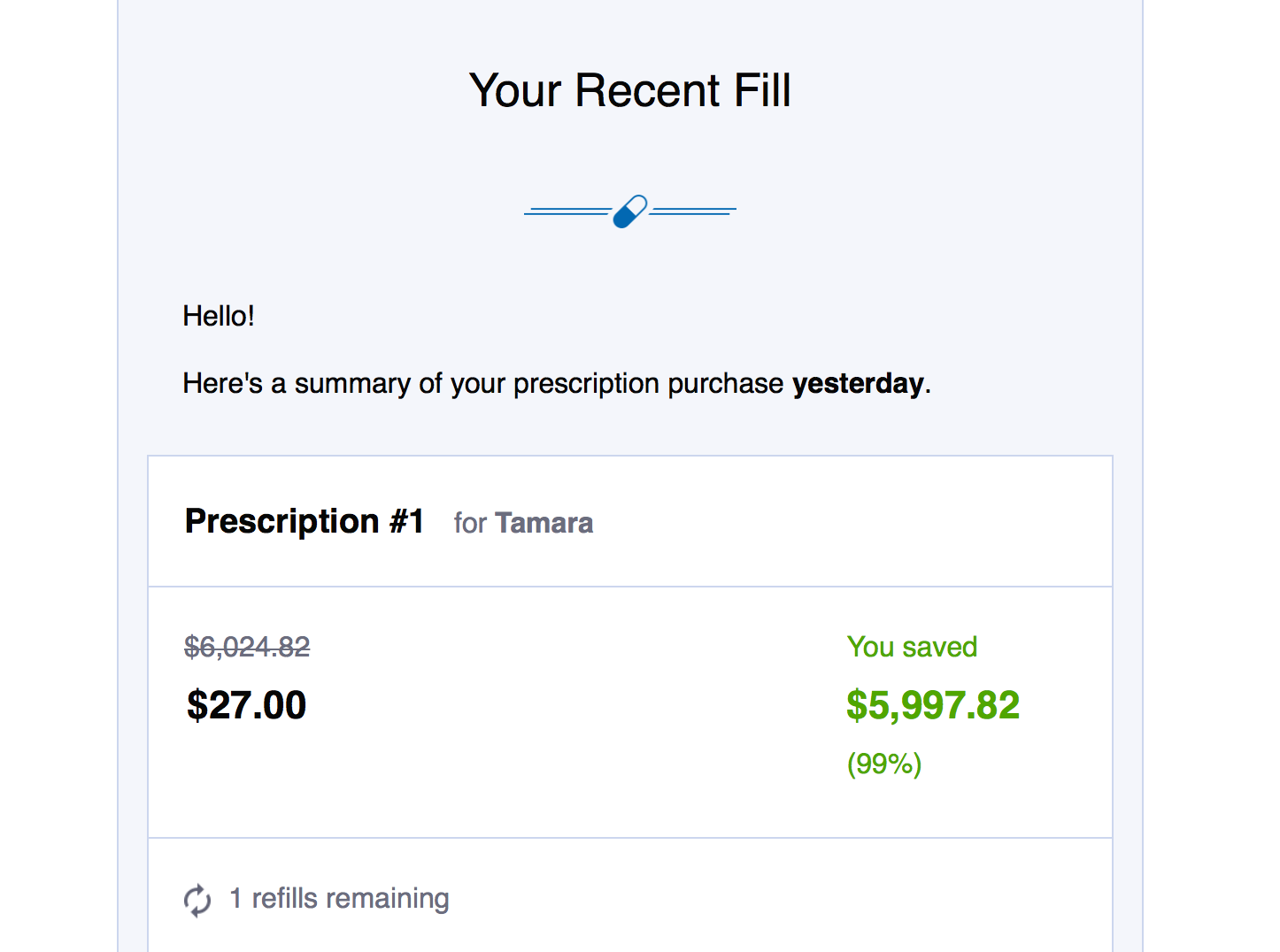 A prescription costs 6,000USD, yet magically becomes available for only 27USD with a mandatory club membership paid to the pharmacy?
Incidentally, Voltaren gel is sold without a prescription in both Canada and the UK, where it costs around the same amount as my 27USD "discounted club pricing."
In other news, I want to thank David Merfield, the creator of Blot, for reaching out to me after my last post and teaching me how to embed a photo in a post like this. I was very tickled to get his email, and am grateful for the personal instruction. How often do you get personal assistance from a website on how to use it? Many thanks.
---
Previous post
I need to learn how to give my photo posts some commentary in Blot.
I would've labeled my June 9 entry about how absurd the entire student loan
Next post
"No matter how exotic human civilization becomes, no matter the developments of life and society nor the complexity of the machine/ human interface, there always come interludes of lonely power when the course of humankind, the very future of humankind, depends upon the relatively simple actions of single individuals.
"No matter how exotic human civilization becomes, no matter the developments of life and society nor the complexity of the machine/ human interface,